We have a new home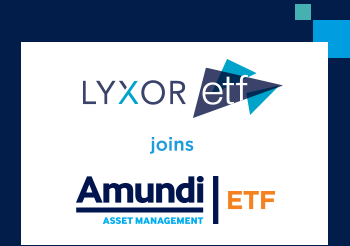 Read more
Take a road less travelled
As befits ETF trailblazers, we offer 23 different ways to explore the emerging markets. You can see them all with our broad indices, or seek out something more exclusive with our regional or single country ETFs. Over half of our emerging markets explorers rank as the oldest, largest and cheapest of their kind in Europe for their respective indices. Investors can look beyond equities to hard currency debt too.
Why Lyxor for Emerging Markets
Targeted
From broad, regional and single country equities, to sovereign debt
Far reaching
Over 20 exposures totaling €6.8bn in assets*
Liquid
Some of the oldest, largest and most widely traded Emerging Markets ETFs available
Innovative
The oldest and largest Russia, India and Eastern Europe ETFs in the market*
Dependable
Over 12 years' track record*
*Source: Lyxor International Asset Management. Data as at 31/01/2018.
The figures relating to past performances refer to past periods and are not a reliable indicator for future results. This also applies to historical market data
Spotlight funds
Past performance is not a reliable indicator of future returns. Source Lyxor International Asset Management. Data refers to year to date performance as at .