We have a new home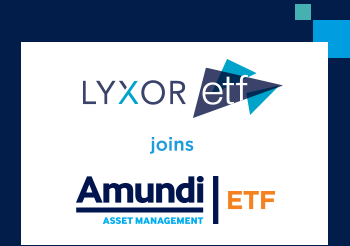 Read more
In this episode of One Step Ahead, we spoke to Robert Bodor, President and CEO at Protolabs, and Bjoern Klaas, Vice President and Managing Director EMEA at Protolabs Europe. As a leader in digital manufacturing, Protolabs plays a key part in the Fourth Industrial Revolution, or "Industry 4.0". Our guests explain how digitally powered manufacturing is accelerating lead times and life cycles across industries, how Artificial Intelligence and machine learning can help, and how the Covid-19 pandemic impacted the sector. They also explain why 3D printing – or additive manufacturing – can lead to more sustainable and climate-friendly product designs.
This episode was presented by Libby Potter.
Relevant ETFs
At the time of this podcast recording, Protolabs was a holding in our SFDR 8 compliant Lyxor MSCI Disruptive Technology ESG Filtered (DR) UCITS ETF (Bloomberg ticker: UNIC) and Lyxor MSCI Digital Economy ESG Filtered (DR) UCITS ETF (ticker: EBUY). It was also held in the index tracked by our Lyxor Robotics & AI UCITS ETF (ticker: ROAI).

The report mentioned in the podcast entitled "In charge: Can Europe become a battery power in the electric age?" may be found on Protolabs' website.
Learn more about our Thematic ETFs

This podcast is for informational purposes only, and should not be taken as investment advice and/or an offer to buy financial products. Lyxor International Asset Management, holding the brand Lyxor ETF, does not in any way endorse or promote any companies or securities mentioned in this show. The opinions expressed at the time of recording do not necessarily reflect the views of Lyxor ETF or its parent company, Societe Generale, and may vary from time to time.