We have a new home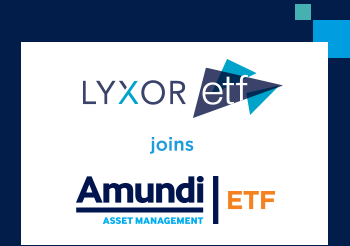 Read more
In this episode of One Step Ahead, we focus on the role energy producers can and should play in the race to "Net Zero" emissions. The key date is 2050, enshrined in the Paris Agreement, which commits nearly 200 countries to contain global warming at a maximum of 1.5°C above pre-industrial levels. One company well on its way in the low carbon transition is Spanish electric utility Iberdrola. Isabel Sánchez Herrero, Head of Investor Relations at Iberdrola, explains why the company is already 20 years ahead of the curve, and reveals its plans to help secure our planet's future. From increased investments in renewables, to smart grid development, to the exciting potential of green hydrogen, the opportunity set for companies and investors willing to make a difference looks promising.
This episode was presented by Libby Potter.
Relevant ETFs
As one of the few major utilities in the world producing electricity with a carbon intensity of less than 100g CO2/kwH – the 'green' threshold as defined by the EU Taxonomy – Iberdrola is not only eligible for some of our ETFs tracking EU Climate Transition Benchmarks (CTB), it may also be found in those tracking the more ambitious Paris-Aligned Benchmarks (PAB).
At the time of this podcast recording, Iberdrola was held in the following SFDR 9 compliant funds :
Equally, Iberdrola was held in our SFDR 8 compliant Lyxor MSCI Europe ESG Leaders (DR) UCITS ETF whose underlying "best-in-class" index targets companies with the highest ESG profile relative to their sector peers.
Finally, as the world's largest non-financial corporate issuer of green bonds, Iberdrola was also a holding in the following SFDR 9 compliant green bond ETFs:
Learn more about our Climate equity ETFs

This podcast is for informational purposes only, and should not be taken as investment advice and/or an offer to buy financial products. Lyxor International Asset Management, holding the brand Lyxor ETF, does not in any way endorse or promote any companies or securities mentioned in this show. The opinions expressed at the time of recording do not necessarily reflect the views of Lyxor ETF or its parent company, Societe Generale, and may vary from time to time.